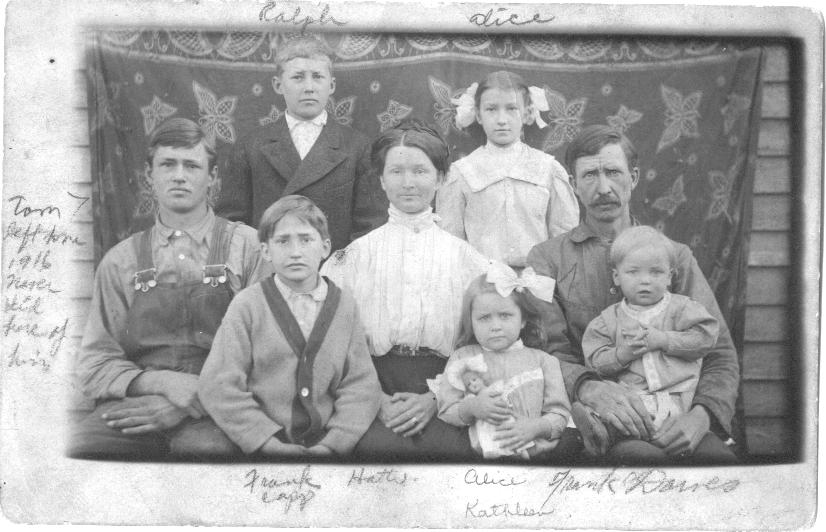 Frank & Hattie Dawes Family: (standing) Ralph Carlyle Dawes & Alice LaFavia Dawes (children of Frank & 1st wife, Alice Yancey Dawes-deceased); seated, l-r: Thomas Asbury Dawes, Frank Lee Dawes (sons of Frank & Alice), Hattie McDaniel Dawes, Kathleen Ellen Dawes, Frank Dawes and Alvin Marcus Dawes (baby).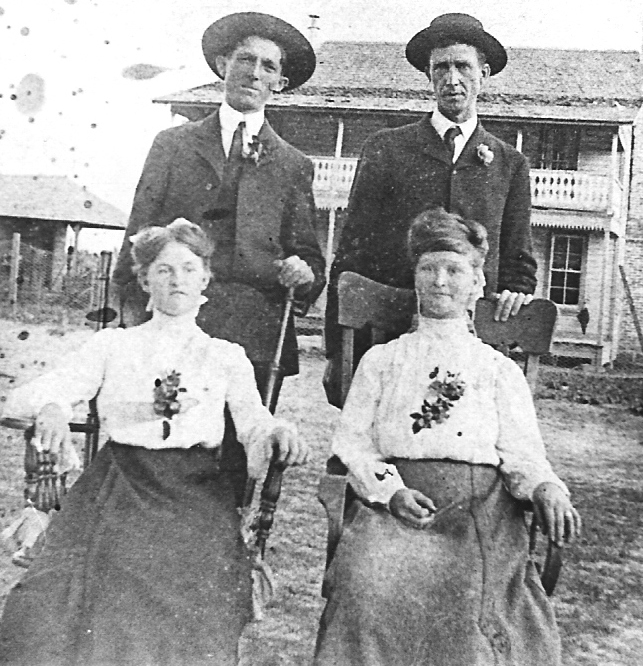 L-R: NELLIE MCDANIEL & HUSBAND MR. LEWIS, FRANK & HATTIE MCDANIEL DAWES
From the Prospect News, Thursday, June 21, 1906: "Dawes - McDaniel - At the residence of the bride's parents, Mr. and Mrs. J. W. McDaniel, near Oxly, at 3:30 o'clock last Sunday afternoon, Rev. M. W. Cotton of this city united in marriage Mr. Frank DAWES and Miss Hattie McDANIEL, prominent young people of the neighborhood in which they reside. After the ceremony the guest, and there were quite a number of friends and neighbors present, were treated to ice cream and cake and lemonade. May they live long and prosper."

Hattie McDaniel Dawes: After the death of Frank Dawes, Hattie married (2) Robert Gutherie Cline, Nov. 1925. They had 1 daughter, Fergene Cline. Mr. Cline died in 1931; and Hattie married (3) William G. Mackley, Nov 1932. Hattie resided in Ripley Co. all her life.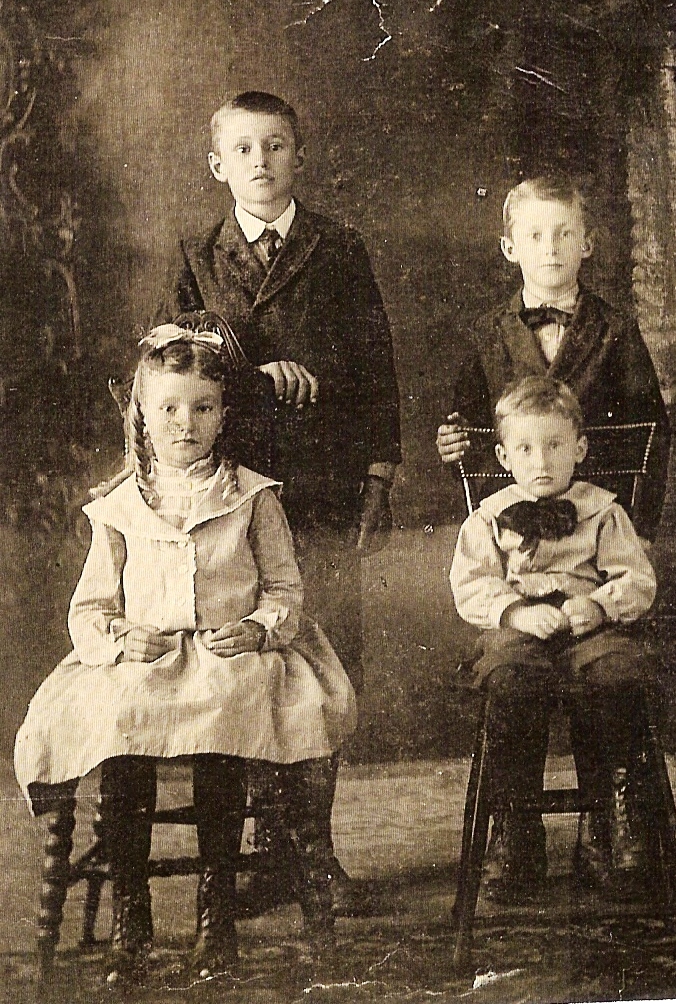 Tom, Ralph, Alice, Frank Dawes: An article in the Pacific Transcript, Franklin Co., Mo. states: "August 18, 1905: Frank Dawes and family of 4 children departed Monday afternoon via Missouri Pacific for their new home at Varner, Missouri where his brother, George, has lived for several years. Sorry to have them go, but hope good luck for them."
(These are the children of Frank's 1st wife, Alice. Children grew up near Antioch, in Ripley Co.)
---